---
Wind Farm Testing In Taiwan
Release date:2013-05-10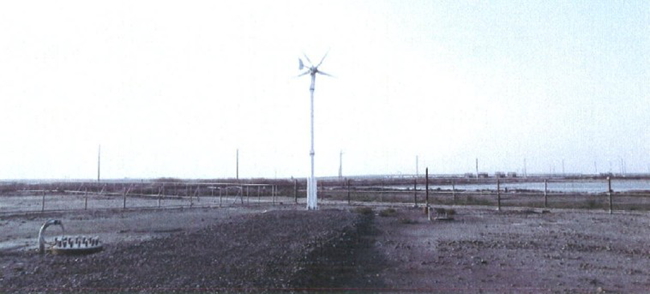 From 15th June to 24th January 2012, HY Energy joined the wind farm testing project at Tainan, Taiwan. The durability, safety and function,noise,power and performance of small wind turbine would be tested during these days on the base of relevant requirements of the IEC 61400-2, IEC 61400-12-1, CNS 15176-2, SWCC and MCS.
According to the Metal Industries Research and Development center in Taiwan, there were 6 manufacturers committed their samples for testing, but only HY-3000W wind turbine was passed and got a certificate.
Above picture show you the testing site enviroment: Average turbulence intensity at 15m/s is16.7%. Average wind speed is 4.25 m/s. And the maximum wind speed is 27m/s.
From below pictures you can see testing equitments.