---
HYE Attended the IEA Wind Conference in Spain
Release date:2013-05-09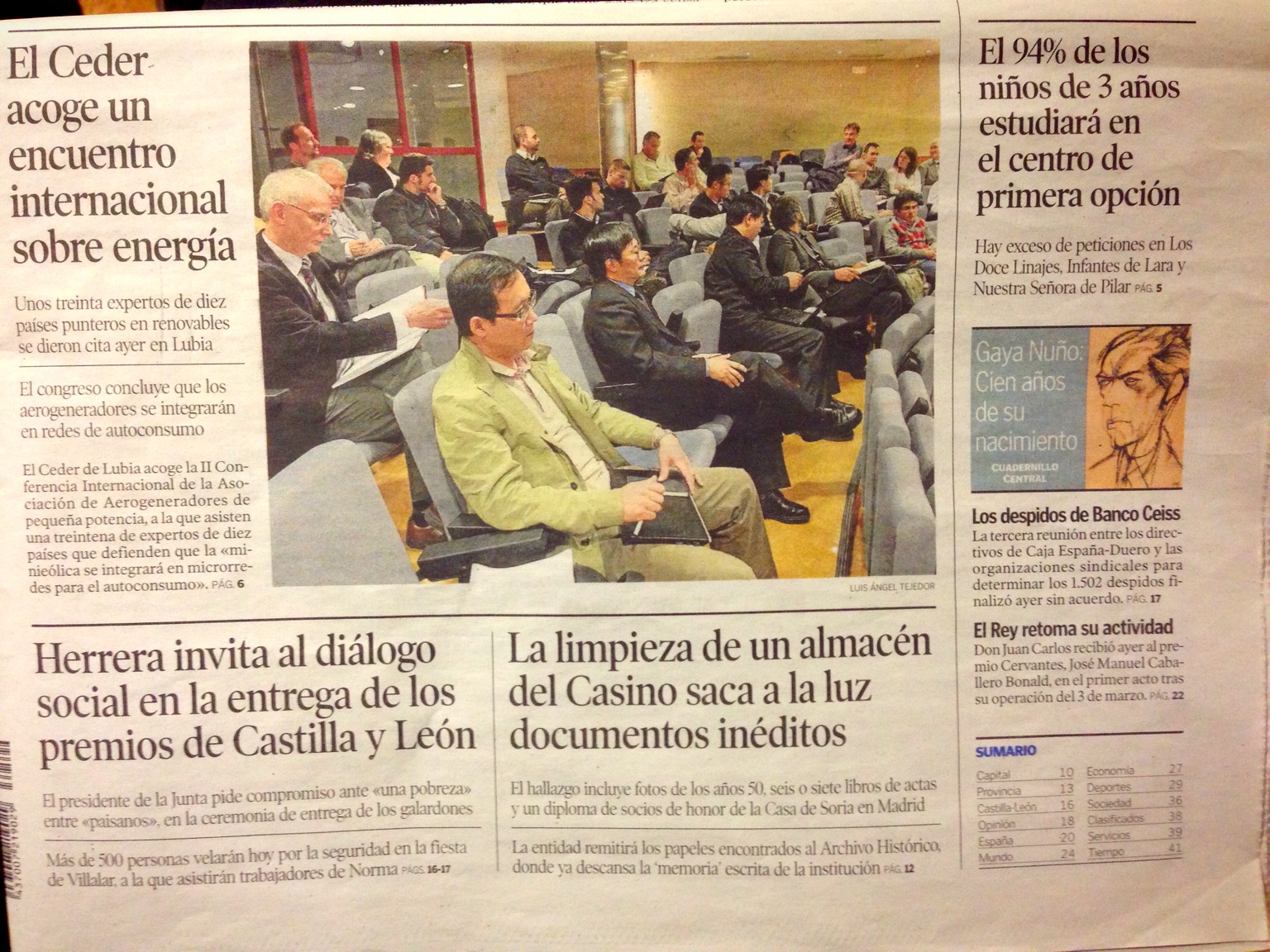 At 22nd-26th April, Victor Wang, our Assistant General Manager, attended two conferences held by IEA (International Energy Agency) Wind in Spain, IEA Wind SWAT (Small Wind Association of Tester) conference and IEA Wind Task-27 (Development and Deployment of Small Wind Turbine Labels for Consumers.) conference.
From April 22nd to 24th, at IEA SWAT conference, Victor Wand participated in discuss as a Chinese manufacturer and expressed his opinion on the issue "Testing of Small Wind Turbine". It's commonly accepted that there should be testing requirement for Small Wind turbines to differentiate good quality products from others in the market, but there should be some simplified requirement based on IEC61400 standard for different size of small wind turbines to lower the cost and time for the certification.
From April 25th to 26th, at the Task-27 conference, as the only representative from Small Wind Turbine manufacturers, Victor Wand gave a presentation of HYE's technical innovation on Small Wind Turbines and also our installation applications in Europe. Also, When discussing the Task 27 extension "The Special wind Conditions in the built environment and it's effect on wind resource assessment methodology", HYE made an offer to global research partners involve in this research of this extension free test samples with accredited power curve so data can be got from same product by different research partners. This is an contribution HYE made to the IEA wind Task 27.
As Below picture, Victor is Third from right at the first line.